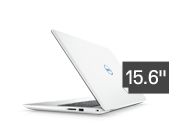 I recently bought two Dell G3 15 gaming laptops that were on sale at the end of the financial year. My boys had been using an older custom built desktop which was becoming too slow. The Dell G3 had reasonable specifications for the price and have been replaced with a newer model with improved graphics but otherwise seemed like a decent machine.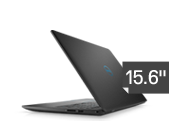 Both models are listed as Dell G3 15-3579 and come with an 8th Generation Intel Core i7-8750H Processor 6-Core, 9MB Cache, up to 4.1GHz w/ Turbo Boost) , 8 Gb DDR4 RAM and GeForce(R) GTX 1050Ti with 4GB GDDR5 graphics memory. My initial purchase was white and came with 16GB Intel Optane SSD memory and a 1Tb SATA Hard Drive Both. The second laptop purchased was black and came with a 256 Gb SSD.
I was intrigued by the Intel Optane memory because I was not familiar with this and admit to being disappointed when I realised its main purpose was to accelerate reading and writing to the 1 Tb Sata HDD. Without the Intel Optane memory performance of the laptop would have been too slow for gaming.
Of course I was not satisfied with that so set out to see if I could further increase performance. A Solid State Drive is a reasonably straight forward upgrade and should improve disk input/output but I had not done this before. Doing this in conjunction with doubling the RAM to 16Gb should provide significantly better performance.
Fortunately SSDs and RAM is pretty good value right now, unlike graphics cards. After doing a bit of research I ordered the Crucial MX500 500Gb 2.5 inch SSD. This was paired with 2 Crucial 8GB DDR4-2666 SODIMM RAM. I was upgrading two laptops so wanted to keep both pairs the same to avoid any problems.
The RAM upgrade was fairly straightforward once I figured out how to release the existing card. After cloning the existing HDD with an external USB to SATA connector, installing the SSD was also reasonably straightforward. I was a little concerned I'd broken the cable by not lifting the clasp but it all went back together.
While it all worked as expected the Intel Optane RAM was not enabled and I received an error code whenever I tried to enable it. After researching this online I realised that the Intel Optame RAM requires an unused partition at the end of the SSD. This was missing because I had cloned the 1Tb HDD to a smaller 500Gb SSD. Using a free tool I was able to recreate and shift this position to the required location.
And it worked! The new SSD was working with Intel Optane enabled. I had read this was possible so was pleased to get it working. Is it worthwhile having Intel Optane with an SSD, probably not. That's why I decided to replace it with a Samsung 970 Evo Plus NVMe M.2 instead and that will be the topic of another post. My youngest son said I might be doing these upgrades for my own enjoyment because his laptop was already super fast and I think he could be right.